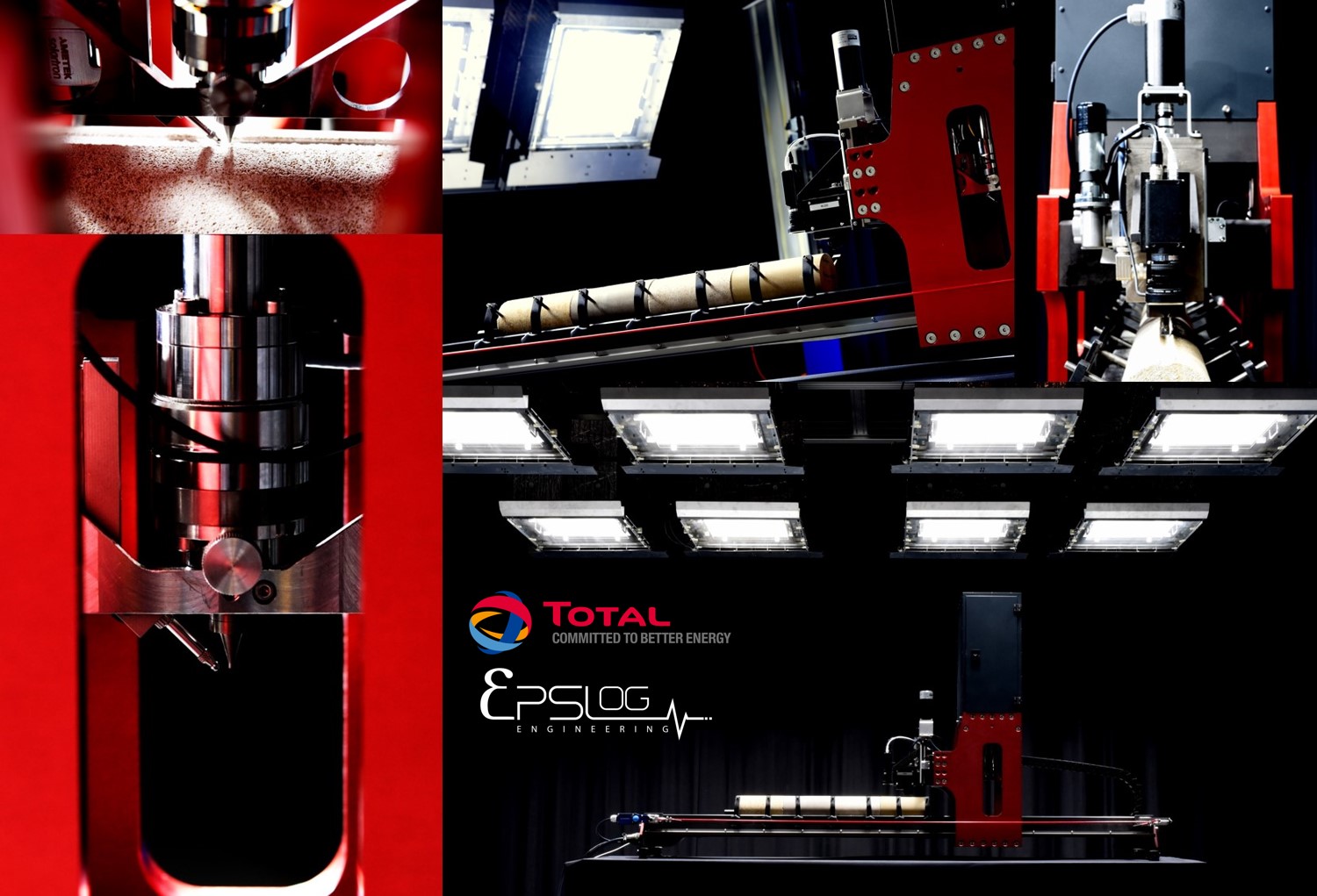 Epslog has been tasked by Total to develop a new compact fully automated test bench born from the fusion of the micro indentation and the scratch test technologies.
We would like to thank Total for its trust and this great challenge, turned into success by two of our engineers and the input of another french company. Congrats guys!
Thanks also to Eliosys for letting us use their amazing sun simulator to bring our new born to light.
.
5th SPE Workshop
Petrophysics - Reservoir Evaluation through Wellbore Measurements
26 - 27 Apr 2017 | Sofitel Abu Dhabi Corniche | Abu Dhabi, UAE
EPSLOG will attend the session on Core Analysis and Geomechanics. The aims of the session is to give attendees unique insights into latest core test and modelling developments, appreciate the importance of a rigorous and consistent petrophysical interpretation of core data, and be better placed to assess the quality and reliability of rock property data input to reservoir evaluation and geomechanical characterisation. The topics covered will include recent technological advances in continuous core data measurements and imaging; sample selection criteria and optimisation, and the advantages & limitations of different geomechanical approaches to understanding of formation behavior.
79th EAGE Conference & Exhibition
12 - 15 June 2017 | Paris | France
The 79th EAGE conference and Exhibition will take place in Paris on June 12-15. EPSLOG will attend the symposium and give an oral presentation on "Combining high-resolution profiles of properties measured on cores to enhance the geomechanical assessment of reservoirs". Come and meet us for more information on the side of this session dedicated to Geomechanics.
51st US Rock Mechanics / Geomechanics Symposium
25 - 28 June 2017 | San Francisco | USA
The American Rock Mechanics Association 51st US Rock Mechanics/Geomechanics Symposium will be held in San Francisco, California, USA on 25-28 June 2017. The 2017 program will focus on new and exciting advances in all areas of rock mechanics and geomechanics. Epslog will attend the symposium and give an oral presentation on 'Accounting for small heterogeneity lengthscale for the upscaling of rock properties measured on core samples'. Come and take part in discussions about this topic and meet us in person!
2017 SCA Annual Symposium
Maximizing the Value from your Core
28 Aug - 1 Sept 2017 | The Hofburg Palace | Vienna, Austria
Epslog will attend the SCA symposium of the SCA in Vienna this year. Please visit our booth for information and latest news about our technologies and service offers.